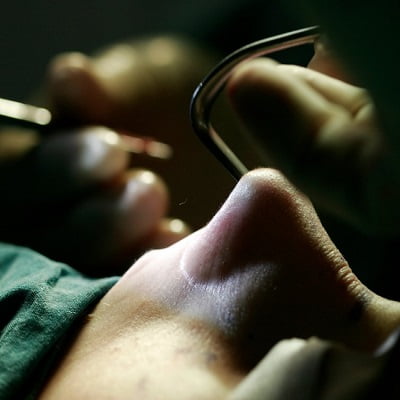 Do you know that your nose shape defines about your beauty? It is the most prominent feature anyone can observe at first sight. But if you don't have an accurate nose shape then you might need surgery. Many people consider this surgery either for medical or cosmetic concerns. Here, we are considering this surgery as the cosmetic purpose that is used to perform for reshape the nose and improve it.
Now, your next concern will be its price then carefully read this blog post where we have mentioned about the Nose Reshaping Cost in Pakistan including its factors and its calculation. So, continue reading!
Nose Reshaping Surgery:
A surgical method that is used to fulfil the requirement of reshaping the nose or altering the position of the nose is known as Nose Surgery. In other words, this procedure is commonly known as Rhinoplasty nose surgery as well. The main purpose of the treatment is to reshape, increase/decrease the size, remove the hump or improve the proportions of the nose.
However, it will require general anesthesia because it is a surgical and sensitive procedure that takes 3 to 4 hours or depends. This treatment is suitable for everyone who needs nose repairing and correction of birth defects and the age should be above 20.
Types of Nose Surgery:
According to SKN Clinic, there are different purposes for considering nose surgery. Different issues have different methods for fixing the nose according to the problem, therefore, different techniques are mentioned below:
Open-Nose Surgery.
Closed-Nose Surgery.
Septoplasty Method.
Re-correction Nose Treatment.
Nose threads lift Surgery.
Results & Success Rate:
Although once your surgery is done, it may take 3 to 4 months for proper healing and swelling will subside after this period. After that, you will get amazing, noticeable and long-lasting results. The procedure is effective and safest until it is in experienced hands. The recovery may take 9 to 12 months and after this period, you don't need to take care of your nose anymore. So, always choose a board-certified plastic surgeon that gives treats you perfectly.
Nose Surgery Cost At SKN Clinic:
The average Nose Reshaping Cost in Pakistan ranges between 70,000 PKR to 300,000 PKR. It is a surgical and delicate procedure that cannot be performed at cheap prices. Also, it is a cosmetic surgery that isn't covered by any insurance company.
Moreover, the cost of the treatment will not charge the same for everyone because different people have different issues and concerns. So, the treatment will be planned according to the condition and affordability of the candidate.
Which Factors Can Affect The Cost?
After knowing the average cost of this surgery, you should understand that there are a few common factors that are considered while asking about expectations. After including them, the cost may increase. However, have a look at the following factors which are common to consider for the treatment. Such as:
By choosing an experienced plastic surgeon can affect your cost.
The location and reputation of the clinic may impact the cost if you choose a reputable clinic and if it requires travelling from one place to another.
According to the nose surgery techniques, different methods are charged differently. So, the cost may increase or decrease while considering the surgical method for nose reshaping.
After everything else, there are various additional charges like anesthesia fees, medication and further checkup sessions that can raise the price of your surgery.
How The Price Will Calculate?
Apparently, it may require a proper consultation session where you will discuss all the terms and expectations with your plastic surgeon. After that, the surgeon will plan the treatment and let you know all the calculated costs by including chosen factors.
All Summed Up!
Get yourself a perfect nose by choosing Nose Reshaping Surgery at a reasonable cost range. If you want to get effective and affordable treatment then feel free to consult SKN Clinic where you can expect satisfying services and amazing results.
Furthermore, to know more about the cost and its factors related information then you can call us or visit our clinic anytime. Appoint us for your memorable experience!