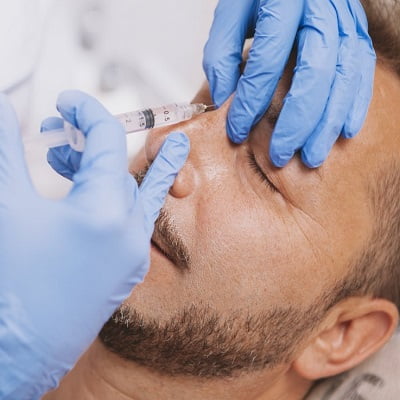 Everyone doesn't prefer surgical procedures for any facial correction because they are afraid of scars and long recovery periods with expensive prices. Therefore, advanced cosmetology is introducing non-invasive and injectable treatments that are effective for you. Now you can change any facial default by non-surgical treatments.
Next, people who don't have a beautiful nose or they are not satisfied with the current shape but also don't want surgical treatment then try noninvasive surgeries. However, you will know every bit of information about the treatments of Nose reshaping without surgery in Pakistan. So, continue reading!
How to reshape the nose without any surgery?
Generally, a treatment that is performed without surgery is known as nonsurgical Rhinoplasty. It is a procedure that will not make any scar and perform under general anesthesia. It might be injectable or inserting thread for making your nose accurate and reshaped.
By targeting the size, shape, hump of the nose, the treatment will perform accordingly. However, the liquid nose jobs are very effective that can completely change your nose appearance according to your expectation. You will not feel any pain during the treatment.
Best nonsurgical treatment for nose:
According to SKN Clinic, the best Non-surgical Rhinoplasty is also known as Liquid Rhinoplasty. It is an injectable treatment that is used performed with fillers usually Hyaluronic Acid. The filler will be injected under the skin for enhancing the shape of the nose and make it perfect for you. You will get a satisfying, safest and most effective procedure that doesn't have a long recovery period and major complications. However, the candidate can get multiple sessions until obtaining a desirable shape. The total duration of the procedure will be 15 to 30 minutes as it depends on the number of fillers.
The Results:
After getting the fillers, you will get amazing, satisfying and instant results within a few days. The bit swelling and redness will appear and after 2 to 3 it will subside and you can see immediate outcomes. Still, if you aren't satisfied then you can have further sessions for re-fixing the shape of the nose. Moreover, it is important to choose an expert practitioner who performs your nose reshaping treatment perfectly with fillers.
Benefits of Non-invasive nose treatment:
Apparently, there are a lot of benefits of a non-surgical nose job and some common benefits are mentioned below:
It is a non-invasive solution.
Less expensive than surgery.
Quickly performance of the treatment.
Improve your nose shape and size.
Enhance the beauty of the overall face.
Suitable for every candidate (Either men or women).
No side effects or complications after the treatment.
The quality of life will improve.
The Cost and its Impacting Factors:
The cost of Nose reshaping without surgery in Pakistan ranges between 70,000 PKR to 150,000 PKR per filler. It is a cosmetic procedure that will not be covered by any insurance company. Also, liquid rhinoplasty is less expensive than the surgical method.
However, you should also know that there are a few factors that can affect the cost of the treatment. Common factors are: choosing an experienced practitioner, location and reputation of the clinic, number of fillers and other supporting charges.
Furthermore, if you want to know more about cost-related information then you can contact us or visit our clinic anytime. Our team will provide all related information according to your concerns.
All Summed Up!
The liquid rhinoplasty, as well as the nonsurgical nose reshaping procedure, is one of the most effective, safest and instant results providing procedures that will perform within 15 minutes. The cost of the treatment is affordable and less as compared to surgical procedures.
So, if you are going to consider this treatment then feel free to consult SKN Clinic where you will get the amazing performance of our board-certified practitioners. Our priority is to make your experience memorable!