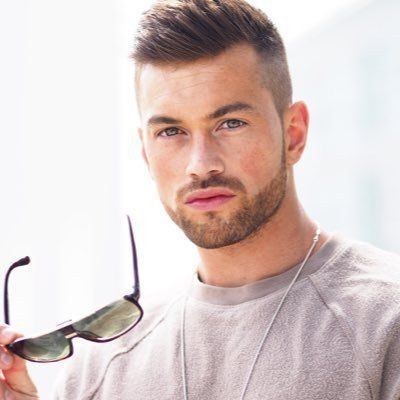 A lot of people suffer from excessive hair loss problems and struggles to get these concerns resolved without any complications. Many practices are introduced to overcome this problem but the most common one is the Hair transplant. In this technique, hair can be regained after a minor operation.
Now, a question arises that how much success is the hair transplant? A lot of factors can determine the success rate of these transplants including the treatment option, cost, bald area, and surgeons' expertise. However, men and women both suffer from hair loss problems but males are mostly the victim of baldness issues so they are more concerned about it.
The success rate of Hair Transplant in Islamabad Pakistan is more than 96% according to the treatment option suggested by the surgeon, it can be (FUE) or (FUT). People who face extreme baldness problems will be advised to have (FUT) Follicular unit transplantation approach for complete results. However, the clinic location also plays a vital role in the success of Hair Transplant because of different rates and staff expertise.
For decades, various medications and remedies have been using for the regeneration of hair but now hair transplants are at their door-steps, so there is no need to travel abroad to get these surgeries. People can resolve all types of hair concerns in their country at reasonable rates. The two most prominent methods used in transplants are FUE (Follicular unit extraction) which is the non-invasive procedure used for regenerating hair on the less bald area and FUT (Follicular unit transplantation) that aims to overcome extreme baldness problems with an invasive approach.
Which Factors Determine the Success Rate of Hair Transplant?
The biggest concern is the success rate of hair transplants because everyone wants to ensure that they get natural and permanent outcomes after acquiring this transplant. Some common aspects which can determine the success rate of hair transplant in Islamabad Pakistan:
Deciding the clinic location:
A lot of clinics are offering Hair Transplants in Islamabad at reasonable rates but it's advised to ensure the qualities and services before you undergo the procedure. However, clinic location plays a vital role in determining the success rate because every clinic has its reputation, services, and atmosphere. People usually choose the clinic location according to their affordability, interests, and comfortability.
Treatment option:
Another aspect that decides the success rate of hair transplant is the treatment you choose, your doctor may suggest you best one after analyzing the hair condition. It's advised to get a treatment that has a higher success rate. However, before you experience the procedure, understand the facts about the treatment you're getting, acquire the one in which you're comfortable. In Pakistan FUE (Follicular unit extraction) is more popular in which hair follicles are drawn from the donor area to implant on the scalp where you face baldness. Many people prefer this practice due to its non-invasiveness although no stitches and cuts are involved in it as compared to other techniques so it has a higher success rate.
Cost of Surgery:
Before you get treatment, make sure that the cost of surgery is worth it. The success rate of Hair Transplant can be increased if the treatment price is affordable by the majority of the people. You can get the best Hair Transplants at SKN Cosmetics & Plastic Surgery Clinic in Islamabad at reasonable rates.
Selecting the Right Surgeon:
Hair Transplants are performed from doctors who have experience of many years in performing hair transplants, they also help in overcoming the side effects and complications. So behind every successful surgery, the expertise of doctors matters a lot. High-reputed clinics have the best surgeons who put their maximum effort to enrich the success rate of Hair Transplants which usually depends upon qualification, experience, and team skills.
Results & Aftercare:
Successful surgery aims to enhance the success rates of Hair Transplants by satisfying the people who face baldness problems. Wonderful outcomes play an important role in it because everyone is concerned to acquire the finest outcomes after the surgery. However, your contribution to the aftercare also matters a lot, every doctor suggests following aftercare instructions for efficacious results and improved recovery, which increases the success rate of Hair Transplant in Islamabad Pakistan.
Conclusion:
Hair transplants are the most successful when performed from an expert surgeon, growing problems of hair loss have increased the demand for Hair Transplants in Islamabad, Rawalpindi & Pakistan. Not only the aged people, but youngsters are also affected by it which lets to boost the success rate of Hair Transplant. Many people prefer these transplants due to its increasing success rate and permanent outcomes.