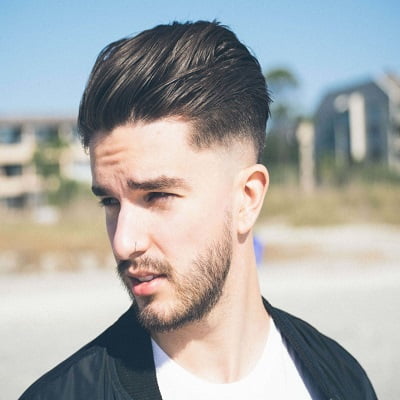 Undergoing a hair transplant is an important decision, which lasts a lifetime. So, it is paramount to weigh the pros and cons and all the important things associated with the procedure. Take your time, make research and then finalize your decision. Choose the right surgeon and suitable technique to make your procedure successful. By choosing a hair transplant in Islamabad, you can ensure the success of your surgery but you should still know about certain important things.
In this article, we will share the three most important things that every man and woman who is planning to undergo hair restoration surgery should know. Read on.
Do not Prioritize the Cost:
While making a decision of undergoing any surgical procedure, the cost is an important factor that nearly everyone considers. It is pertinent to mention here that in case of hair restoration, cost should not be your priority. This is because, in an attempt of reducing expenses, you might compromise on the success of surgery. If you are ready to undergo hair transplant surgery, you should be willing to spend a significant amount of money and do not consider it as a waste. Wider known and significantly experienced hair transplant surgeons usually charge more and in case you end up in hands of the wrong surgeon, you may find yourself in trouble and get unsuccessful results with complications.
Your Candidacy for the Procedure:
You must be a good candidate for the procedure if you want to get successful outcomes without any worries. There are many factors that determine your candidacy for hair restoration surgery. Have a look at them.
Age and stage of hair loss – A hair transplant is suitable for only those whose hair loss is at a mature stage. The patient's age also matters. It is very rare that a surgeon chooses to perform surgery on a person who is less than 24. People who undergo hair restoration surgery are usually above 30. This is because hair loss is a progressing problem.
Ethnicity and skin type – Ethnicity and skin type are two factors that also make the difference. How hair restoration surgery is performed differs on the basis of the type of scalp. For example, performing surgery on a tight scalp is a difficult task and only an experienced hair transplant surgeon can do it.
Mental and physical health – To be a good hair transplant candidate, you should have good physical and mental health. Stress, bad circulation, poor diet, smoking, drug and alcohol use and sleep deprivation are certain unhealthy activities that can cause complications in surgery.
Choosing a Hair transplant Technique:
Hair restoration surgery can be performed using different techniques and your surgeon helps you decide which one is best for you. The best technique is selected depending on the type of baldness and type of scalp. Two basic techniques used in hair restoration surgery are Follicular Unit Extraction (FUE) and Follicular Unit Transplant (FUT). In the former type, hair follicles are extracted individually while in the latter technique a strip of scalp is removed and then dissected into hair follicles.
If you want to learn more about the procedure or are interested in undergoing a hair transplant, visit us at Hair Transplant Clinic. You can also have a free online consultation by filling in the consultation form below.