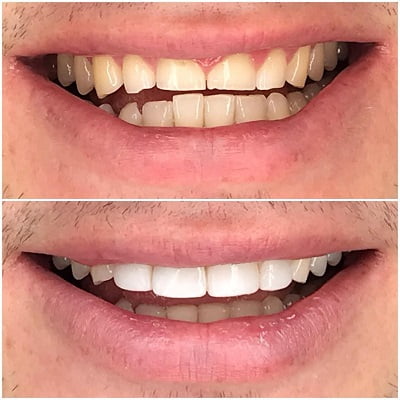 Do you have discolored, cracked, or chipped teeth due to any reason, and that makes you low or losing self-confidence? If yes, then there is good news for all those candidates who cannot smile freely and confidently; a cosmetic procedure for fixing such issues is called Tooth Bonding. It will give you a bright pearly smile and boost up your confidence.
In this blog post, you will learn all about its procedure and Tooth Bonding Cost in Islamabad Pakistan with all supporting price factors. Keep reading for more information!
What Is Teeth Bonding?
Cosmetically dental treatment is performed by the expert practitioner in simple steps for cracked, chipped, and discolored teeth. First, it can fix the defects and imperfections of the tooth. Then, the practitioner will apply tooth-colored composite resin to the affected tooth or teeth for repairing the damage. It will not require a huge amount to pay or local anesthesia for relieving the pain and no multiple session requirements.
Why A Person Needs Dental Bonding?
According to experts, many people have different types of dental issues which they need to fix. Some common issues which may require tooth bonding are mentioned below:
Teeth defects or imperfections.
Want to repair the decayed teeth.
Fills the small gaps between teeth.
Want to increase the size of the tooth.
Change the shape of the teeth.
For a smile makeover.
How Will It Perform?
At SKN cosmetics, the procedure is performed by our dental experts. The steps are mentioned below about how it will perform:
The practitioner will use a shading guide for choosing the resin color that matches the candidate's natural teeth.
After that, the practitioner will roughens the tooth surface and apply a liquid that allows the bonding element to stick to the tooth.
In the end, the practitioner will finish the process and gives a final touch to it.
Therefore, the process of teeth bonding will take approximately 30 to 60 minutes or according to the condition of the candidate's teeth. Sometimes, the procedure takes more time depending on the condition or number of teeth.
The Expected Results:
According to SKN cosmetics, this dental procedure lasts for 3 to 10 years before requiring the touchup or replacement. It depends on how long much bonding was performed and the oral habits of an undergoing candidate.
Compared to natural teeth, bonded materials don't have the same strength, and due to some habits, the life span gets shorter. So, avoid biting hard stuff, do not smoke or drink alcohol to maintain the bonding. Outcomes may depend on person to person.
The Cost:
The cost of Tooth Bonding Cost in Islamabad Pakistan will be decided after examining the condition of the candidate's teeth. Dental teeth bonding will be charged differently or according to the concerns of candidates. However, it is better to consult with an expert practitioner to know about the acceptable price range of the treatment according to conditions before the procedure.
Other Cost Factors:
After knowing the actual price of the procedure, few cost factors can affect the price of the treatment. Therefore, when you consult for treatment, the practitioner examines your condition and discusses all the issues with you. After that, the practitioner includes these factors to give you a good idea of cost. These common factors are mentioned below:
The expert dental practitioner's fee can affect your cost because it is a delicate process that any unprofessional practitioner cannot perform. The expert one will charge you according to his/her fee criteria. So, you can easily choose the practitioner by your own choice before the treatment.
Clinical location and reputation can affect your cost because if you don't have a well-known or reputable clinic near you, it may require travel from one place to another. The traveling expense will affect your cost.
Session requirements can affect your cost according to how many sessions you may require. It depends from person to person. Also, this factor will affect your cost according to your concern.
Furthermore, if someone wants to know more about cost-related details, then contact us anytime; our team will provide you with helpful information and guide you.
Is it An Expensive Procedure?
Generally speaking, no, it is not an expensive procedure. The teeth bonding procedure is a cost-effective solution because it is less expensive than other alternative procedures like dental crowns and veneers. In addition, it is one of the affordable cosmetic dental treatments which can easily fix your issue in just a few sessions.
All Summed Up!
If you want to make your smile bright or want to fix dental issues like chipped, cracked, or damaged teeth, then feel free to consult Cosmetic Surgery in Islamabad for dental bonding treatment. We are here to provide you with amazing services and satisfying results.