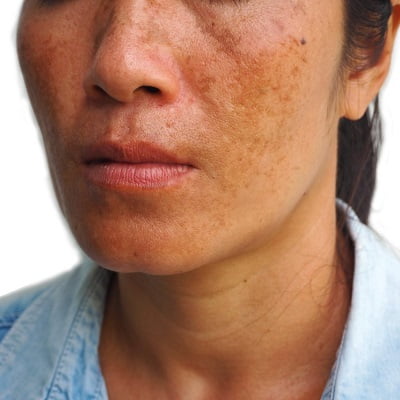 As the main organ in your body, your skin can receive preventative care or treatment from a trained dermatologist, both of which can enhance your health and sense of self-esteem. For your skin, you would never want to choose any unprofessional.  If you want to know Which doctor is best for melasma treatment in Islamabad, you have to consider a few factors.
In this blog post, you will learn about several things related to how to choose the best doctor for melasma treatment. So, take a moment and read the following details.
Why Do People Need Melasma Treatment?
People seek melasma treatment for cosmetic reasons as well as to improve the appearance of the skin. Melasma can cause dark, discolored patches on the face, which can be distressing for some people. Treatment can help lighten and improve the appearance of the skin, giving the person a clearer and more even complexion.
In addition, melasma can be associated with hyperpigmentation, which is the overproduction of melanin in the skin. Treatment can help regulate melanin production and reduce the appearance of dark patches.
Who Can Treat Melasma Problems?
Melasma is typically treated by a dermatologist, a medical doctor who specializes in skin care and skin disorders. Dermatologists are trained to diagnose and treat a variety of skin conditions, including melasma, and can provide the most effective and safe treatment options.
They can also help determine the underlying cause of melasma and recommend lifestyle changes or additional treatments to help prevent the condition from worsening. If you are experiencing melasma, it is recommended to see a dermatologist for a proper diagnosis and personalized treatment plan.
How To Choose The Best Doctor For It?
To choose the best doctor for melasma treatment, consider the following steps:
Look for a dermatologist with experience treating melasma who is board certified.
Ask for recommendations from friends, family members, or your doctor of choice.
To find out more about the doctor's training and experience, read reviews and visit their website.
Find a doctor who is available to you and has hours that suit your schedule.
Make an appointment to see a few possible doctors to evaluate their bedside manner, background, and treatment approach.
Ask the doctor about their experience with melasma, their preferred treatment options, and any possible risks or side effects during the consultation.
Choosing the right doctor for melasma treatment is important for getting the best possible results. Take your time and do your research to find a qualified and experienced dermatologist who you feel comfortable with.
Experts At SKN Cosmetic Clinic:
Generally speaking, feel free to visit the SKN Cosmetic Clinic if you're looking for the best doctor in Islamabad to treat your melasma. Dr. Abida Sardar is a top dermatologist in our city. She has extensive experience, a dermatology license, and is board certified. Her work in melasma treatments has produced successful and useful results. They use the most latest tools and technology.
Visit the clinic for a proper consultation with her if you want high-quality performance at a reasonable cost. She will examine your skin's condition during this appointment and advise you on the appropriate amount of sittings. Finding a dermatologist who you are at ease with and who you can rely on to give you high-quality care and treatment is also important.
Do You Want To Know More?
Therefore, these are the basic considerations that you must keep in mind while selecting a dermatologist for melasma treatment. However, if you want to know Which doctor is best for melasma treatment in Islamabad, feel free to visit our clinic. So, it would be easy without making any effort or difficulty. Here, our skilled dermatologist will carry out the process and you will have pleased outcomes. So make your appointment right now.