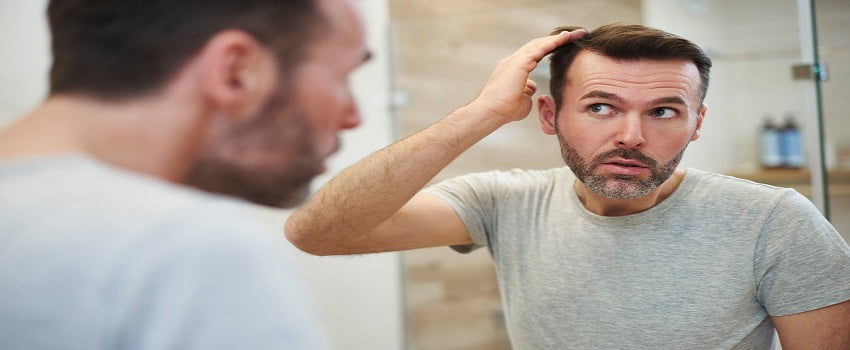 Hair is the main accessory of any personality. Both genders, men and women, are so much conscious about their hair, and they don't want to lose them at any cost. But, unfortunately, people are experiencing hair loss due to unhealthy diet, poor nutrients, excess use of hair products, and family or medical history.
Nowadays, a hair transplant is considered for making hair grow and boost self-confidence. You can make your appearance enhanced and improved with hair transplantation. However, many people usually wonder before consideration Which Hair Transplant Technique Is The Best in Pakistan. In this blog post, you will learn about hair transplantation, both methods, and their cost. Keep reading!
About Hair Transplant:
According to SKN cosmetics, it is a minimally invasive hair transplantation treatment performed by extracting healthy hair follicles from the donor site and inserting them into the recipient site. It is a very delicate surgery that only experts can perform. However, it will make possible changes to cover bald spots, restore receding hairlines and address the androgenic alopecia. So, it is better to consult with an experienced hair dermatologist and reputable clinic who performed your surgery well.
FUE vs. FUT:
When you are considering a hair transplant treatment, your practitioner will examine your scalp and hair loss conditions. After that, he/she will recommend you a suitable technique of transplantation. There are two types of methods used to perform transplantation treatment: FUE and another one is FUT. Both methods are useful and deliver effectiveness with long-lasting results. However, the practitioner will recommend a suitable option because both have their own advantages and disadvantages. These are mentioned below with little details.
FUE:
It stands for Follicular Unit Extraction, which is performed by extracting individual hair follicles from the healthy donor site and insert them into the bald or patchy areas. This method will be performed beneath local anesthesia, so that is how the patient will not feel the pain of extraction and insertion. The FUE is known as the advanced method as compare to another one, it will take a short time to perform, like 4 to 5 hours, and the tiny scars will disappear after they heal. Moreover, it is useful for covering the area according to the size of baldness.
FUT:
It stands for Follicular Unit Transplantation, which is also known as a strip method. It is performed by extracting a strip from the scalp's backside and implanting it on bald areas. The procedure will be performed under local anesthesia, so that is how patients will not feel any pain and discomfort. It is effective for covering large areas of baldness, but it is important to know that it will leave a visible linear scar on the donor site. So, make sure that how it will be performed and what are the solutions for hiding the scar.
Which One is Ideal?
As mentioned above, both are effective and don't have a big difference, but the obtained results are considered. If you want to consider advanced and fast methods, go for FUE because it has fewer side effects and a short recovery time. Otherwise, if you're going to get full coverage, then go for FUT because it allows more accuracy.
Our expert Hair Surgeon, Dr.Naveed Azhar, is experienced in carrying out these techniques with over 20 years of performing experience. He will recommend you a suitable method and make sure you about Which Hair Transplant Technique Is The Best in Pakistan when you consult him and discuss all your concerns.
About Cost:
The cost range of Hair Transplant in Pakistan is from 70,000 PKR to 500,000 PKR; it depends on person to person. However, few cost factors can affect the cost by including them. These are mentioned below:
The expert hair specialist fee.
Clinical location and reputation.
Technique chosen.
A number of sessions.
Further, if you want to know more about cost-related details, then feel free to contact our team; they will guide you the best.
All Summed Up!
If you still confuse and want to know more about which method is effective, safest, and long-lasting, then consult SKN cosmetics specialists. Our experts will let you know which is best and how it will make you attractive.