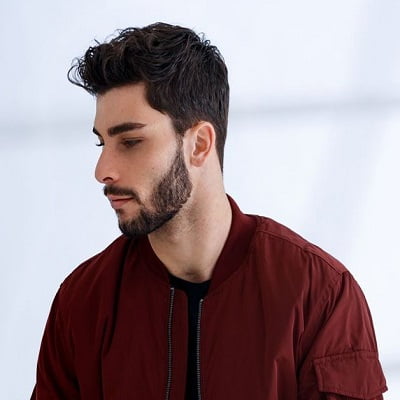 Physical attraction matters a lot in a person's life. No matter the gender, hair is a crown and glory of any person. Matter of grooming hair is not entirely all about women, a well-groomed head of hair is important same as it is for women. Now the raising question nowadays is Why is Hair Important to Men? Overall, hair is the best accessory. For men, a thick volume of hair adds impressive looks to a face. It adds character to your personality. This blog post will cover all the information about the related topic in details. Yes, of course, Hair loss is a real fact about men that millions of people are experiencing this issue every single day.
Few Points That Why Hair Is Important To Men:
So there's no point in which anyone can deny that a huge part of any individual's life is hair. There are a few factors where it clearly understood that is why hair is important.
Men Vanity: The main factor in the importance of hair for men is vanity. We live in an image-obsessed world where looks are more important than anything else.
Men Confidence: Another main factor in knowing the importance of hair for men is their self-confidence. Obviously, when a person experiencing hair loss and if someone says a word then it will feel negative. Self-confidence is hugely affecting any personality if it loses hairs. Therefore, when a guy observes signs of hair loss, it creates stress and anxiety. It creates a dent in the confidence of a man.
Career: About this factor, it may not look like a big impact but a man's hair can affect their career as well. In career prospects, your personality matters a lot and what makes personality better? Your hair. Your looks are important in a growing number of industries, you have to deal with customers or clients face to face. So, this fact is real and can affect your confidence.
Attracting Partners: Another reason for overall men around the world is playing the role of attracting their partners. Yes, not all women indeed care about how much hair a guy has but few really prefer.
Looming Sign of Ageing: The chances of loss of hair increases as men age, there are 65% of men will observe the hair fall at the age of 60 and 45% of them will notice the signs of hair loss in 30 to 35 age. Young people always experience hair fall due to genetics, stress and unhealthy diet in their daily routine. That is why hairs are important to men.
These are the only few factors where you can easily see how much hair are so important to overall guys. The obsession of having great looking and full of hair head is apparent, there are a lot of men who groom their selves with personal hair care products to make their hair healthy and well maintained. Besides the aesthetic value of hair, it also has biological importance.
Luckily, there are now many treatments performed that are proven to be effective. That is why most men who are observing the signs of male pattern baldness, searching for treating their thin hair as soon as possible because that is Why is Hair Important to Men?.
What Should You Do With Your Important Hair?
Hair is a main and important accessory for men as well as plays a significant role in a man's life. To make you look aesthetic and youthful, you need to take care of them with the help of your dermatologist's instructions.
If you are of those who are experiencing hair fall, there is no need to get depressed. SKN cosmetics clinic is here to help you with hair fall conditions. We have a variety of treatments for hair restoration and these are performed by our experienced surgeons. There are 70% of hair transplant candidates are performed for men.
So feel free to contact us for an appointment, we will examines your hair fall problem first then recommend you a suitable solution for treating your hair. It will give you a natural look and long-lasting results.