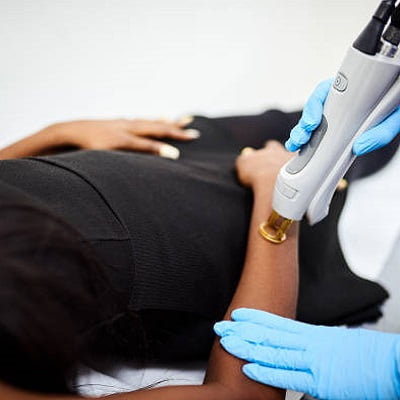 Ever imagined a confident version of you having permanent smooth, silky, flawless and alluring skin? Here is the solution to all your unwanted hair-related worries! Laser hair removal in Islamabad helps you reveal your radiant, seductive, immaculate skin. This cutting-edge hair removal procedure offers transformative and long-lasting results, unlike other temporary treatments. Indeed, its results are enduring, and there is no doubt about its unimaginable results. This blog will explain whether you will be able to see results after two sessions of laser hair removal in Islamabad.
Laser Hair Removal: A Brief Introduction:
The art of removing unwanted body hair through the power of concentrated beams of light is called laser hair removal. This is a non-invasive aesthetic procedure that utilizes laser energy to eliminate unwanted hair from different parts of the body. Laser hair removal in Islamabad is a targeted approach to address unwanted body hair. The laser beam is absorbed by pigments in hair follicles, which is then converted into heat and resultantly destroys follicles. Furthermore, it also inhibits further growth of hair follicles, leading to permanent results.
Benefits of Laser Hair Removal:
This non-invasive hair removal procedure offers long-lasting smooth, and flawless skin
Unwanted hair can be targeted precisely through concentrated beams of light
This procedure can remove unwanted hair from different body parts, such as legs, underarms, facial hair, etc. This feature makes it a versatile approach to treat with unwanted hair
Removing undesired hair through laser is a swift procedure, making it a time-saving treatment
Laser hair removal in Islamabad offers enduring results, and you do not need to repeat this procedure after taking a certain number of sessions, making it a cost-effective procedure
This procedure embellishes you with a natural glow and improves your confidence and self-esteem by making your skin soft, radiant, and flawless.
Will I be able to see the results after two sessions of laser hair removal treatment?
The answer to this question is conditional because laser hair removal results depend on an individual's hair type, skin color, the experience of a practitioner, and the targeted area. You may start observing results after 2 to 6 sessions based on your specific skin conditions. The number of sessions may alter based on your skin condition, collie and hair type.
Furthermore, there is no hard and fast rule to decide the number of sessions for a particular person. It largely depends on your practitioner's analysis of your skin condition. Based on his assessment, your practitioner will finalize the number of sessions for you.
Who Is a Good Candidate For Laser Hair Removal?
If you are tired of removing unwanted hair repeatedly and looking for a long-lasting and effective solution
If you comprehend the procedure and have realistic expectations
If you are in good health and are not encountering any skin infection or condition
If you are not pregnant and breastfeeding mom
If you are ready to adhere to post-operative instructions
Then you are a suitable candidate for laser hair removal in Islamabad
How Much Does Laser Hair Removal Cost in Islamabad?
The cost of this procedure depends on the number of sessions you are going to take, the treatment area, the location of the clinic, and the charges of your practitioner. Generally, this procedure costs PKR in Islamabad.
All Summed Up!
Laser hair removal in Islamabad addresses your unwanted hair effectively and offers you glowing, radiant, and flawless skin for a more extended period. This procedure is non-invasive, time-saving, and cost-effective. Furthermore, the number of sessions usually depends on the skin condition of a person, the treatment area, etc. If you want to improve your skin texture and complexion, then this advanced hair removal procedure is suitable for you.
SKN Cosmetics Islamabad provides a comprehensive treatment of undesired hair through personalized and cost-effective procedures. Its team of professionals first analyses an individual's skin conditions and specific objectives and then, based on that, choose the most suitable treatment. Are you the one seeking radiant and bright skin? Then visit SKN Cosmetics Islamabad and get your stipulations fulfilled!