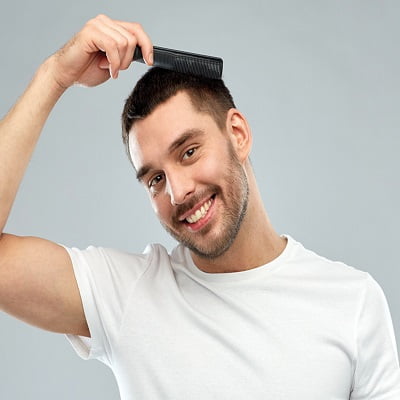 Well, it is a common fact about human nature that people always prefer reputable and trustworthy clinics where they get all advanced facilities and a relaxing environment. So, if you are planning to get your hair treatment done at a well-known clinic then this blog post will help you to choose the Best Hair Treatment Clinic in Islamabad. Keep reading for more relevant information!
An Overview:
Nowadays, there are many clinics getting open and it is becoming difficult to choose the best one in too many options. There are a few centers that are new and some of them are reputable. So, whenever you going to plan for any treatment, it is necessary to search about it before selection.
How To Find The Best Clinic For Hair Treatment:
Generally, there are a few important points that are considered before choosing any clinic. Common points are mentioned below:
Search about the clinic history and how long they are running their clinic.
The doctors, surgeons and practitioners should be highly qualified and certified.
Experience matters a lot, always check the experience of a hair specialist.
About the clinical staff and team who will work with the surgeon.
The facility of advanced technology and tools.
They should have maintenance of data and make sure that your personal information is safe.
Therefore, these are the most important points for choosing the best clinic for your treatment. So that is how it wouldn't be difficult for you to make any decision.
Hair Treatment At SKN Cosmetics Clinic:
After knowing preliminary information about how to choose the best clinic for hair transplant in Islamabad, we are going to introduce you to our clinic which is known as one of the best aesthetic clinics in Islamabad. Read the following information about us;
Experienced surgeons – the first factor to know about us is that our surgeons and hair specialist are the most experienced and highly qualified doctors in Islamabad. They are expert enough to deal with such delicate surgeries as hair transplantation. It is a common thing to know that an unprofessional person can't deal with these types of sensitive surgeries and you would never want to choose an inexperienced person for your hair treatment. So, give us chance to make your hair treatment a memorable experience for you.
Clinical staff – our clinical staff is very friendly and they will be with the surgeon all the time during the surgery. Moreover, they will guide you with helpful guidance and you can talk about anything openly to them.
The environment of our clinic – when you visit our clinic, you will see that our clinic is located in a very beautiful place in Islamabad. The environment and atmosphere of the clinic are relaxing and you will enjoy the surgery. Also, there's a perfect view from our clinic.
Technology and tools – our clinic have advanced technology and tools for transplanting hair. The surgeons and team of skn cosmetics are trained enough to operate the tools and performed hair treatments with technology and advanced techniques.
Successful results – after getting hair transplantation whether it's FUT, FUE hair transplant or DHI techniques, the success rate of their results are 95 percent and you will get effective results for a lifetime. No doubt, it requires a recovery period and after that, the area will heal properly and you will get successful outcomes.
Cost ranges – it is an important factor to understand that hair transplant surgery is a delicate and sensitive procedure that requires experienced surgeons and skills with expertise. The cost of a hair transplant at skn cosmetics will be reasonable and worth it. Also, the cost of hair treatments is always calculated according to the number of hair grafts that need to be implanted.
Our Cost Ranges For Hair Treatment:
The average cost of hair transplant at the Best Hair Treatment Clinic in Islamabad are ranging from 70,000 PKR to 300,000 PKR. Also, there are a few factors that can affect the cost of the treatment. Such as;
Expert surgeon's fee.
Location and reputation of the clinic.
Technique type – FUT, FUE or DHI.
Other supporting charges.
Furthermore, if you want to know more about cost-related information then you can contact us or visit our clinic.
Final Thought!
Therefore, our clinic is ranking in Islamabad where we have professional hair treatment surgeons, use advanced techniques and offer reasonable cost ranges. Don't wait and feel free to book your appointment today for making your experience memorable.