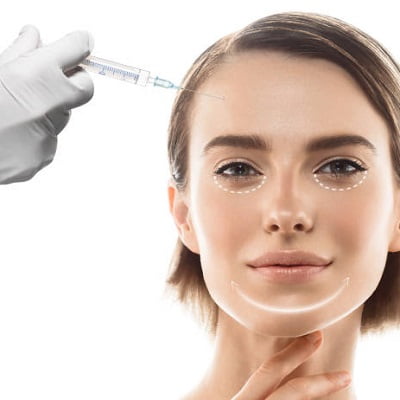 If you are dealing with skin issues such as wrinkles, fine lines, and crow's feet and looking for the best treatment to disappear these skin problems and enhance the aesthetics of your personality, then you must consider Botox injections in Islamabad. Botox is a non-surgical or injectable treatment that is used to relax a targeted muscle, deal with skin imperfections such as wrinkles and fine lines and create a youthful, smooth and rejuvenated look.
This is a temporary approach to address aesthetic issues and produce a refined look. We are going to address some common Botox Injections : FAQS which patients ask. Hope you will find your answer!
Botox Injections : FAQS
Which areas can be treated through Botox?
This is a customised treatment that can be applied to deal with a number of skin problems. Whether you want to deal with horizontal forehead lines, reduce the appearance of wrinkles, treat neck bands, reduce the ageing signs from hands or improve your jawline, this treatment is suitable and effective. Along with that, it is also applied for medical purposes.
What are the benefits of Botox injections?
Disappear wrinkles and fine lines by relaxing the targeted muscle

Offers quick and immediate results and also its downtime is minimal

Produce a youthful, charming and attractive appearance

Extends numerous benefits without involving cuts or incisions
Is it a safe treatment?
Certainly, this is a safe and productive procedure when carried out by an expert. A skilled professional brings about desired results and also limits the risk of damage and side effects. If you want to deal with skin imperfections without encountering the risk of negative effects, then always choose a trained professional.
What should I do after Botox injections?
Refrain from touching or rubbing the treated area after getting this procedure

Avoid strenuous activities and also limit your physical activity

Drink plenty of water and keep yourself hydrated

Do not use products that could lead to irritation

Observe the treated area and inform your practitioner if you feel any issue
How long do the effects of botox last?
Generally, it largely depends on an individual's lifestyle practices. The results of the procedure can last somewhere between 3 to 6 months, and by following the instructions of your practitioner, you can extend the longevity of its results.
When will I see the results?
There is a variation when you will start observing the results of this procedure. It varies from person to person. Normally, people start observing the effects of this procedure in 2 to 7 days. Some people may have to wait a bit longer than the stated time.
Will my face look unnatural?
If you get the services of a professional, then you will likely experience natural-looking or desired results. Some may complain about overdone results. There are sporadic cases. People who choose a skilled professional and adhere to the given instructions mostly get their calculated results.
Does heat affect botox?
You should avoid hot showers for at least 24 hours after getting Botox injections. Heat may shift Botox or change its position, altering obtained results. So, it is better to get it fixed properly before going for a hot shower.
Can I sleep after Botox?
It is better to not sleep for at least four hours after treatment. Let the toxin get appropriately fixed. It may take some time. After that, you can sleep. Sleeping right after the procedure may add pressure to the treated area and resultantly, you will end up with an inappropriate or undesired appearance.
What should I expect during the recovery period?
This is a non-surgical technique and has no downtime. So, don't worry about recovery time. You may experience redness, swelling and bruising. These effects do not last long and only remain for a few days. Normally, swelling and bruising fade away in a matter of 3 to 4 days.
What are alternatives to botox injections?
If you want to deal with skin-related problems such as wrinkles and fine lines and augment the grace and elegance of your skin, then you can also consider laser therapy in Islamabad, chemical peels, etc. These are a few alternatives to botox treatment that can offer desired results.
Which is the best clinic for Botox?
SKN Cosmetics Islamabad is one of the best cosmetic clinics that offers a number of custom-made treatments. Its team of practitioners, advanced facilities, high success rate and the trust and confidence of patients make it a popular clinic in this locality.
Book your appointment at SKN Cosmetics to tackle wrinkles and fine lines and improve the aesthetics of your face, or get botox injections in Islamabad. At SKN, we analyse skin conditions, consider the concerns regarding Botox Injections : FAQS of our patients and align our strategies to bring about positive outcomes. Visit our clinic and let us discover your lost beauty and charm!