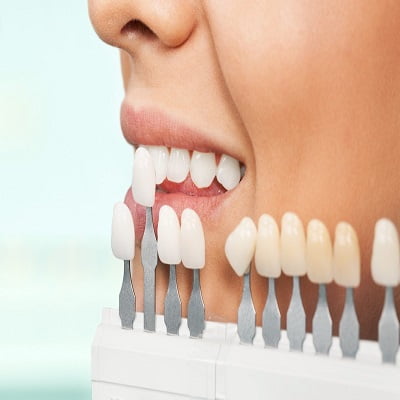 Teeth discoloration is one of the ordinary conditions that every third person is experiencing. The teeth become yellow due to poor dental care, brushing aggressively, and drinking too much tea and coffee is significant causes of this issue. If you are one of them who is experiencing such issues and losing self-confidence, then you need to consult SKN cosmetics to get a suitable solution.
Fortunately, there are a lot of products that are effective and workable for treating such dental issues. Therefore, if you are searching for a solution that will provide you notice and the fastest results, then Hydrogen Peroxide Teeth Whitening in Islamabad, Rawalpindi & Pakistan is the best choice for you. You will learn all about its working, effects, benefits, and other alternatives on this page. So, keep reading for more details.
An Overview:
A common teeth whitening solution that helps to remove stains and discoloration of teeth is hydrogen peroxide. It will break down the complicated molecules and reduce the enamel, as in results. According to recent studies, it has been proved that hydrogen peroxide is a solution that is used as a bleaching process. It may whiten the teeth and kill almost every bacteria. It is becoming more popular in few years than other products because it is an affordable product.
Therefore, it is necessary to consult with your dental practitioner before choosing this product. Also, if you have some severe dental issues like cavities, gingivitis, or periodontitis, you are not an ideal candidate for it.
How To Use This Solution?
According to dental experts, it is essential not to use it at home and choose a specific practitioner who accurately performed this process. If this solution is misused way, then it can damage the enamel, or you may experience tooth decay. Otherwise, the simple steps are mentioned below:
First, add the specific quantity like 2 ounces of 3% hydrogen peroxide solution and also 2 ounces of water in a container.
After that, rinse in the mouth with this solution on a daily basis for at least 3 to 4 minutes before spitting out when it started to hurt your mouth.
Practice this routine according to the instructions of your dental practitioner.
The Results:
The outcomes of hydrogen peroxide's solution are effective and noticeable. However, it will take approximately 2 to 4 days to whiten the teeth. Also, it depends on person to person because if the person has minor discoloration issues, then it will take only a few days, or else having major discoloration issues will take time to obtain adequate and desirable results. Moreover, it is essential to choose an expert practitioner who guides you best.
Benefits of Hydrogen Peroxide For Teeth Whitening:
There are a lot of benefits of Hydrogen Peroxide Teeth Whitening in Islamabad, Rawalpindi & Pakistan. As it is a beneficial solution to make your teeth white and bright, the common few benefits are mentioned below:
It will boost up self-confidence.
To help you get a healthy, white, and bright smile.
As it is an easy and painless method.
Affordable treatment option.
Natural depigmentation can help to make your teeth white.
Helpful Tips for Successful Outcomes:
It is essential to follow the instructions of your dental practitioner to obtain better results. The experts always prescribed some helpful tips after the treatment to make your teeth appear the same and bright. Some effective tips are mentioned below:
Try to avoid such drinking or eating items like tea, wine grapes, strawberries, etc., because they can damage the enamel of teeth and cause pigmentation for a long time.
Avoid smoking as it is one of the leading causes of teeth discoloration.
It will be better not to use fluoride in excessive amounts.
Make your brushing practice well because a poor routine can cause discoloration, decay, and gum diseases.
Better to follow the instructions of your dental practitioner and go for routine checkups.
Alternatives:
Generally, the dental expert will guide you to the suitable option for your problem. No doubt, Hydrogen peroxide is an ideal option for fixing the issue of teeth discoloration. Still, if you are not a good candidate, then there are a lot of other treatment options available at SKN cosmetics. A few of them are mentioned below:
Teeth whitening strips.
Zoom teeth whitening method.
Trays and gels technique.
Fluoride toothpaste.
The Cost:
The cost of Hydrogen Peroxide Teeth Whitening in Islamabad, Rawalpindi & Pakistan ranges between 10,000 PKR to 30,000 PKR. It depends on person to person because everyone doesn't have the same issues. The other cost factors that can affect the actual price of the treatment are mentioned below:
The dental expert's fee.
Location of the clinic.
According to the severity of discoloration.
Regular checkups consulting sessions.
Furthermore, if you want to know more about cost-related information, then you can contact us anytime as our experts will guide you best.
Schedule An Appointment With Us!
Therefore, if you are experiencing teeth discoloration and want to get immediate results, then feel free to consult SKN cosmetics for proper guidance. Our experts will recommend you a suitable option for fixing your issue and suggest you other alternatives as well. We are providing outstanding services and satisfying results to our clients. We are looking forward to you!