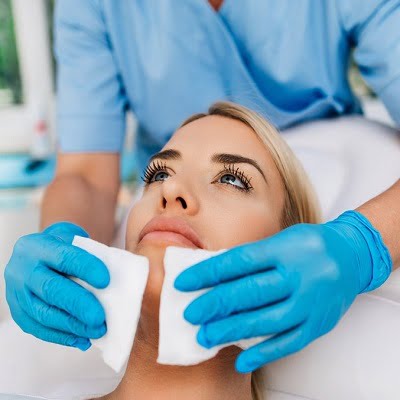 Since your skin is the largest organ in your body, visiting a trained dermatologist for preventative care or addressing a specific condition can improve your health and sense of self. There are several factors to think about when to Find the right dermatologist for microneedling treatment in Islamabad.
Do not forget that you have the option of visiting a different provider if the first one you see is not a suitable fit for you. When entrusting a dermatologist with the health of your skin, both their training and your comfort are important.
In this blog post, you will learn about how to find out the best dermatologist for micro-needling. So, take a moment and read the following details.
Why Do People Choose Microneedling?
Generally, micro-needling is one of the most effective and less painful skin care treatments. It is usually recommended to both men and women. Anyhow, people choose micro needling for various reasons, which are mentioned below:
To improve skin texture and reduce fine lines and wrinkles.
To treat acne scars and unwanted spots.
To enhance the absorption of skincare products.
To promote collagen production for firmer, more youthful skin.
To treat hyperpigmentation or sun damage.
Is Finding The Right Dermatologist Necessary?
Yes, finding the right dermatologist is important for micro-needling as it is a medical procedure that involves using a device with tiny needles to puncture the skin. An experienced and qualified dermatologist can ensure the procedure is performed safely and effectively, minimizing the risk of side effects and maximizing results. They can also assess your skin condition and determine if microneedling is right for you.
How To Choose The Right Expert?
To choose the right expert for microneedling, consider the following factors:
Qualifications: Check if the dermatologist is licensed and board-certified with extensive training and experience in cosmetic dermatology.
Reputation: Read reviews and ask for recommendations from friends, family, or other healthcare providers.
Personal Comfort: Schedule a consultation to meet with the dermatologist and ensure you feel comfortable with their bedside manner, communication style, and approach to treatment.
Equipment: Ensure the clinic uses high-quality, sterile equipment and follows proper safety protocols. As it is very necessary for overall health protection.
Aftercare: Ask about post-procedure care and follow-up appointments to monitor progress and address any concerns.
Price: Get a clear understanding of the cost of the procedure and any associated fees, and compare prices with other providers.
Dermatologist At SKN:
Generally, if you want to Find the right dermatologist for microneedling treatment in Islamabad, feel free to visit SKN Cosmetic clinic. One of our best dermatologists is Dr. Abida Sardar. She is board-certified and has a license in dermatology with extensive experience. The results of her performance in micro-needling are effective and successful. They use the latest technology and equipment.
If you want high-quality performance at a reasonable cost range then you should visit the clinic for proper consultation with her. In this session, she will examine your skin condition and recommend you a suitable number of sittings. Moreover, It's essential to find a dermatologist who you feel comfortable with and who you trust to provide you with high-quality care and treatment.
All Summed Up!
Therefore, these are the common factors that are necessary to consider whenever you choose a dermatologist. However, if you don't want any effort or struggle then feel free to visit the SKN clinic. Here you will get satisfying results and the procedure will be performed by our professional dermatologist. So, don't wait and get your appointment.