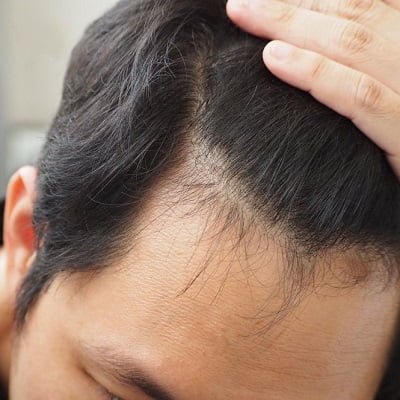 For both men and women, having thinning hair can be an annoying and confidence-decreasing experience. Hormonal changes and genetics cause our hair to naturally thin as we age. But there are ways to care for thinning hair to make it look and feel fuller. To help you add volume and texture to your thinning hair, we'll share some styling advice and products in this blog post. Read on to learn more about Hair Fall Treatment in Islamabad.
What Causes Hair to Thin?
A common condition known as hair thinning is characterized by a loss of hair density or thickness.
Numerous factors, including genetics, hormonal changes, ageing, stress, and specific medical conditions, can cause it.
Depending on the underlying cause, hair thinning can affect both men and women and be either temporary or permanent.
A gradual decrease in hair volume, a wider part, and a receding hairline are a few indicators of hair thinning.
Medical treatments, lifestyle modifications, and proper hair care can all help control and stop further hair thinning.
How to Care For Thinning Hair?
Use a volumizing shampoo and conditioner
The initial step in taking care of thinning hair is to use a volumizing shampoo and conditioner. These items are made to give your hair body fullness so that it appears thicker and more voluminous.
Numerous hair care items are available from SKN Cosmetics Islamabad. This includes volumizing shampoos and conditioners for thinning hair. These products include components like biotin, keratin, and collagen that add volume and texture. While they also strengthen and nourish the hair.
Blow dry your hair upside down:
A great way to give fine hair more volume and texture is to blow dry it upside down. Lifting your hair's roots, this technique gives your hair the appearance of being fuller and more voluminous. Simply turn your head upside down and blow dry your hair while doing this. To prevent heat damage to your hair, the hair care specialists at SKN Cosmetics Islamabad advise using a heat protectant spray before blow drying.
Use a volumizing mousse or spray:
Using a volumizing mousse or spray is another fantastic way to give thinning hair more volume and texture. These products make your hair appear fuller and more voluminous by giving it body and lift. A variety of hair styling products are available from SKN Cosmetics Islamabad, including volumizing mousses and sprays made especially for thinning hair. These products include ingredients like panthenol and hydrolyzed wheat protein, which add volume and texture while strengthening and nourishing the hair.
Avoid using heavy styling products:
By weighing down thinning hair with waxes and gels, you can make it appear thinner and lifeless. Choose lighter styling aids like mousses and sprays that give your hair volume and texture without adding weight. To create a fuller and more voluminous appearance, the hair care specialists at SKN Cosmetics Islamabad advise using lightweight styling products that are specially formulated for thinning hair.
Get regular haircuts:
Regular haircuts are an important component of caring for thinning hair. Trimming your hair frequently can help to eliminate split ends and damaged hair. They can make it appear thinner and more lifeless. Layers and texture added to a haircut can also help to give the appearance of thicker hair. Professional hairstylists at SKN Cosmetics Islamabad are skilled at cutting and styling thinning hair and can suggest a cut that will complement your hair type and face shape.
Hair Transplant For Thinning Hairs:
Moving hair follicles from one area of the scalp to another through surgery is known as a hair transplant. This is done to treat thinning hair. It is a viable option for people who have experienced significant hair loss and can produce results that last. However, as the procedure can have potential risks and complications, it is crucial to speak with a qualified medical professional to ascertain if a hair transplant is the best choice for you. A reputable clinic that provides hair transplant services, SKN Cosmetics Islamabad. We can make personalized recommendations based on your particular needs and objectives.
PRP Injections for Thinning Hairs:
Injections of platelet-rich plasma (PRP) are a non-surgical option for treating thinning hair. In order to promote hair growth, the procedure involves injecting your own blood plasma, which is rich in growth factors, into your scalp. For those who are in the early stages of hair loss or thinning hair, PRP injections have shown promising results in increasing hair density and thickness. You can find out if PRP injections for hair restoration are right for you by contacting SKN Cosmetics Islamabad, a reputable provider of these treatments.
Book Your Consultation:
In conclusion, taking care of thinning hair necessitates using the appropriate products, styling methods, and routine maintenance. You can give your thinning hair a fuller, more voluminous appearance by using volumizing shampoos and conditioners, blow drying it upside down, using light styling products, and getting regular haircuts. As a top provider of hair care goods and services in Pakistan, SKN Cosmetics Islamabad offers a variety of individualized solutions for thinning hair.