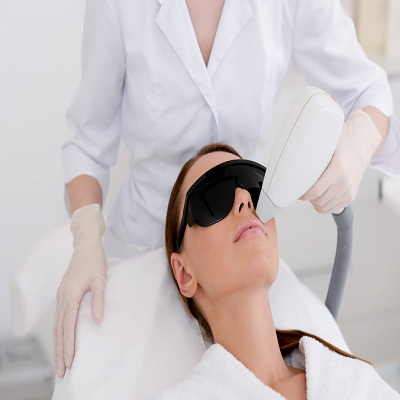 Skin free of hair is considered beautiful, smooth, and soft. It makes your appearance glowing, and naturally, beauty can be seen. Having clean and clear skin shows good hygienic practice in any person's life. Many candidates want to get rid of hairy skin or get tired of wax, shaving, hair removal creams, and tweezing. The best way is to get a treatment that will remove the hair permanently. There is a laser for hair removal that is performed for eliminating the hair from the skin.
Nowadays, there are many people who misconception the multiple things. When people consult for the hair removal treatment, they ask a common question: Is it haram to use laser for hair removal. So, it is better to consult with your expert who can describe you actual facts, and you will understand what is better and haram. Please read this blog post, where you will learn about it.
The Concept In Islam:
According to the report, we attend many such candidates who asked about the treatment that is allowed in Islam or haram? If we talk about the actual facts related to the religion Islam, it clearly indicates that if you hurt your body's part with your will, it will be haram for you.
Simply, if your laser treatment is painful and hurting you, then it will be haram for you. On the other hand, if you are getting the painless procedure and performing without any hurt, it is openly allowed.
In the religion of Islam, hair on specific body parts should be removed for cleanliness and hygienic concerns. Considering this statement, laser for hair removal is allowed in Islam and will be painless. However, if you still doubt, your research needs to check its compatibility with your religion Islam.
Conditions:
There are two primary conditions that can be highlighted when anyone goes for hair removal treatment. It is essential to learn these conditions if you are following the rules of religion. These are mentioned below:
It is significant for both genders; if the women want to get hair removal treatment, they must consult with a woman practitioner who will perform your laser procedure. Moreover, the exact condition goes for men as well.
When you have an initial consultation session with your practitioner, ask them about the procedure and make sure they will use the advanced technology laser device, which will be completely painless. Moreover, it will be perfect if your practitioner performs your laser hair removal treatment with Soprano ice and its Platinum, it will make it pain-free.
What is Laser Hair Removal?
According to SKN cosmetics, it is a non-invasive procedure that is performed for eliminating the hair from several parts of the body. It is the most popular cosmetic procedure that is used for getting rid of hairy skins. The practitioner will apply numbing cream, and the laser will target pigment in the hair follicle that will absorb the light, which will destroy the hair. It only takes 15 to 20 minutes for a procedure or depends on the treating areas. Moreover, it may require 4 to 5 sessions for permanent removal of hairs.
Is It a Painful Procedure?
In simple words, no! It is not a painful procedure. An expert practitioner will always perform laser therapy, and it is necessary to apply numbing cream on the treated area for making it painless. You can openly ask your practitioner before the treatment. They will discuss all the details and procedural steps with you.
What Are The Benefits?
After knowing about Is it haram to use laser for hair removal, there are a few effective benefits that you can obtain after getting laser treatment. These are mentioned below:
It is a pain-free treatment.
The hair will be removed permanently after a few sessions.
Skin will be apparent, smooth, and soft.
It will provide long-lasting results.
Safest and affordable process.
All Summed Up!
Therefore, it is not haram to have laser treatment for hair removal permanently. In the religion Islam, it is necessary to remove hair for cleanliness and religious reasons. Still, before considering laser treatment, it is vital to do research. Furthermore, if you want to get a hair removal laser, then consult SKN Cosmetics for it. All skin tones can be treated.