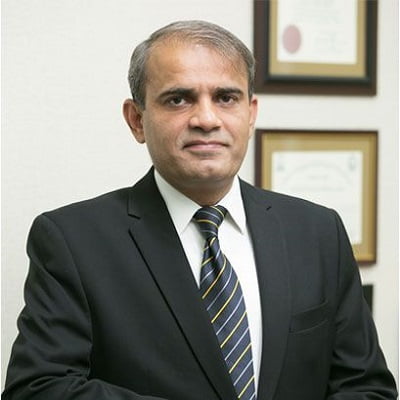 Natural hair transplant in Islamabad mimics existing hair's natural growth pattern, density, and direction. People transplant hair to get their glamour back, but sometimes they do not get a natural hair pattern. In the blog, we will try to understand the concept and expertise of Dr. Naveed Azhar in restoring natural-looking hairlines.
Natural Hair Transplant Results:
Hair transplant is a surgical procedure that involves injecting hair follicles into an affected site. However, maintaining surgical standards and safe surgery is the primary concern of both a patient and his surgeon. But natural hair transplant results are also deemed a holy grail for people looking for hair transplants to address the issue of hair loss.
In a generic term, it means that getting a hair transplant offers an undetectable, seamless and natural-looking transplantation. And there is a seamless harmony between original and transplanted hairlines, making hair natural and ensuring a genuine outcome.
Natural hair transplant in Islamabad is an undetectable solution to hair loss
Restored hairlines appear original and authentic and cannot be differentiated
A patient's personal hair are used to produce a harmony
It is a permanent solution, and after that, no more solution is required
It creates coherence and symmetry with the original hair, adding to your personality
Why Are Natural Hair Transplant Results Most Sought-After?
The transformation is seamless, and the new hair appears like the original hair, creating a perfect blend and appearing genuine. It makes an individual treat transformed hair like original ones, such as washing and styling. It leads to normal life as it is an enduring solution, and a patient does not need any further treatment as he gets a natural-looking genuine appearance of his hair. It means a person can express his personality fully without any doubt, disturbing him internally. Natural hair transplant in Islamabad provides you the freedom to look more youthful and stylish.
The Role of Dermatologists to Restore Natural Hair
A surgeon plays a critical role in the success of a hair transplantation process. His expertise and experience are essential to get the desired results. If a surgeon understands the issue deeply, such as knowledge of the scalp, a patient's needs, hair growth patterns of the patient, required density, and direction of original hair.
Dr. Naveed Azhar is undoubtedly, one of the best cosmetic surgeons in Islamabad. He has vast experience in this field, and over the years, he has performed countless successful surgeries with unprecedented success rates. He is working as a plastic surgeon at SKN Cosmetics Islamabad. His years of experience, expertise, and surgical skills help him understand the nature of the scalp and a patient's requirements, enabling him to perform efficiently to get natural hair transplant results.
If your utmost priority is to restore seamlessly natural and undetectable results, then Dr. Naveed is one of your best choices. Here's why! He is a renowned plastic surgeon who has been serving in this field for 10+ years. Further, he stays up to date to incorporate the latest advancements. Additionally, the artistic vision of a surgeon is vital to perform this surgery as this skill gives him a thorough understanding of facial harmony, hairline structure, and required design. Dr. Naveed Azhar has the innate skill to analyze a patient's requirements. Last but not least is the safety and quality of the treatment. He ensures high levels of safety and quality because he adheres to safety protocols designed to get natural hair transplants without causing any risk.
Natural Hair Transplant Results:
Dr. Naveed Azhar's treatment strategies are tailor-made and customized based on individual requirements. He utilizes state-of-the-art equipment to produce the best results. Further, his consultation strategies and initial assessment assist him in meeting a patient's expectations. Following are some glimpses of his success story.
The Bottom Line:
Natural hair transplant is the desire of every person facing the issue of hair loss. Although every surgeon tries to meet this end, we should not compromise on this and look for the best available option to get natural-looking hairlines seamlessly. Natural hair transplant results improve confidence and physical appearance and offer a youthful look.
Dr. Naveed Azhar has immense experience in this field. Based on his years of field experience, success rate, artistic vision, and collaboration with his patients, he is one of the best available options for hair transplant in Islamabad. He is providing his service at SKN Cosmetics Islamabad. If you are to get natural hair transplant results, book your appointment at SKN Cosmetics Islamabad.