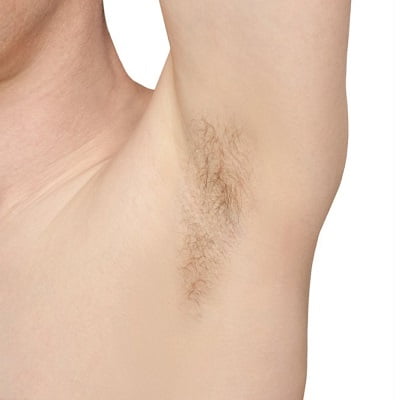 Many people find underarm discoloration to be embarrassing, which results from various hair removal techniques. Underneath the topics that people normally strive to avoid is this one. Usually, but not always, the colour of the underarms matches the colour of the rest of the body. When this does not occur, it could lead to increased attention and guilt. One could lose even their sense of self-esteem. A pigment in our body produces melanin which divides people into different shades. Hyperpigmentation happens when this pigment builds up sufficiently in one location. Dark underarms are caused by hyperpigmentation of the skin and pores. The Pico Laser for Underarm Whitening in Islamabad is the go-to treatment for hyperpigmentation, regardless of the cause of the extra melanin deposit on the skin.
Causes of Dark Underarm Skin:
There are various causes of hyperpigmentation. Some of them are:
1.    Post-inflammatory hyperpigmentation (PIH):
The body's natural response to any damage or reaction is inflammation or swelling. Injury-related overstimulation of melanocytes results in excess production of melanin. The skin will become darker as a result of this. Excessive shaving, waxing, scratching, and bacterial and fungal infections can all stimulate PIH. After the inflammation caused by these goes down, PIH is still present and stains the skin.
2.    Hyperpigmentation from excessive sun exposure:
As a dark pigment called a melanocyte produces melanin. Generally speaking, this pigment shields us from the sun's damaging rays and other types of radiation. As a result, melanocytes will produce more melanin in response to high light stimulation, which will darken and tan the skin. This impact will be accelerated by repeated exposure to direct sunshine, making hyperpigmentation worse.
3.    Hormonal changes:
The synthesis of melanin is directly influenced by hormones. Certain hormones that are released more frequently can increase melanin formation and vice versa. People who are dealing with these problems may produce more melanin, even though there is no concrete evidence to support a causal link.
Pregnancy
tablets for contraception
hormone treatment
thyroid condition
Stress on the mind
Most often, areas that have already been exposed to the sun develop pigmentation for these reasons.
Who Can Have Pico Laser Treatment?
You should avoid laser therapy if you have a darker complexion since you are more susceptible to its negative side effects. You must fulfill the following eligibility requirements in order to be a fantastic candidate for the treatment:
You want to make your skin look lighter.
You must get rid of your tattoo without surgery.
Among other things, you need to get rid of pigmentation, wrinkles, sagging skin, and skin discoloration.
You are above 18 years old and in good health.
Underarm Whitening Laser Treatment:
Underarm pigmentation is a sort of deeper pigmentation which requires a Pico Laser for Underarm Whitening. If you have failed to get results even after the use of
topical lightening creams then this technique will suits you the most. The beam in the laser breaks the pigment (melanin). This broken pigment is taken up by the immune system and ultimately removed from the body.
Treatment Procedure:
Laser treatment will be done in less than 10 minutes. You will feel a tingly sensation but that will be bearable. After the procedure, you do not have to rest as there is no specific downtime. Resuming normal activities and using our prescription lightning products can be applied soon after the procedure. This will also resolve in a few hours.
Results:
After the treatment, results won't be seen right away. Depending on the individual, the length may also vary. Results will typically take three to four weeks to manifest. After a while, better results might be achieved. The large spectrum of epochs may additionally vary. The depth, severity, and kind of skin are among the factors that will affect the degree of development.
Is There Any Downtime?
The underarm whitening laser procedure doesn't involve any significant downtime. There may occasionally be a slight tingling feeling along with a slight amount of skin redness. This only lasts for a few minutes or, at most, a few hours following the treatment. Following the operation, it is possible to immediately return to regular sports and use our prescription lightning products.
Pico Laser Treatment's Cost in Islamabad, Pakistan:
The average cost of Pico Laser for Underarm Whitening in Islamabad lies between PKR 5,000 to PKR 10,000 There are several factors that determine the price of PICO laser treatment. Some of them are:
The type of the clinic
The type of the procedure
The type of package selected
The locality of the clinic
Why Choose Us:
Do you want to get treated in the best clinic for Pico Laser for Underarm Whitening in Islamabad? Then you are at the right place. We value our customers, so we've made it simple for you to get in touch. With a number of the top dermatologists at SKN Clinic, you may easily re-arrange an appointment. All you have to do to get in touch with our experts then give us a call or complete a short form given below.