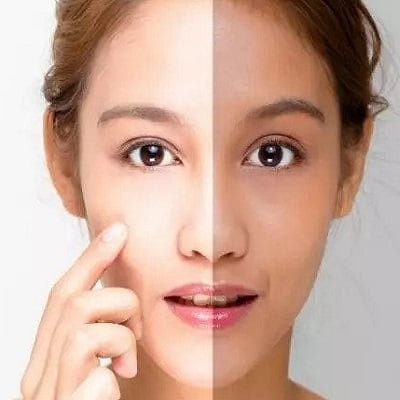 Getting a youthful glow and radiant skin is a natural inclination of everyone. Hectic routines, environmental, and aging factors dim the original charm and magnetism of skin. But the urge to retain or recover a whitening and glowing skin does not fade. Obviously, you understand the importance of glowing skin, and many know several popular procedures to unlock your youthful glow. Glutathione Injections in Islamabad is one of them and are counted among the most productive treatments.
Unraveling The Secret Behind Youthful Glow:
Glutathione is a powerful natural antioxidant. It is produced naturally in our bodies. It performs numerous functions, such as repairing and building skin tissues, neutralizing free radicals, and disappearing the signs of aging. It maintains cellular health and protects it from damage. Furthermore, this antioxidant also reduces melanin pigment.
Skin whitening injections are a cosmetic treatment to treat dull, wrinkles, and pigmented skin and recover the lost skin texture and tone. As we know that melanin pigment darkens the skin and is responsible for skin pigmentation, this treatment reduces the production of melanin, limiting the impacts of melanin and improving skin shade and complexion.
Procedure:
Skin whitening injections in Islamabad deal with skin concerns and improve skin tone and texture. So, the procedure starts with an initial consultation which helps a professional to assess a person's skin conditions and specific targets. Then the patient is taken to a sterile treatment room where glutathione solution is injected into the bloodstream of the person through the IV line. The procedure may take up to 30 minutes or more based on the specific protocols designed by the professional and the amount of dosage. A series of sessions is generally required for optimal results.
Benefits of Glutathione Injections in Islamabad:
Glutathione injections inhibit melanin production in the body, leading to skin lightening.
They also disappear dark spots, patches, and hyperpigmentation from the skin and unfold an even skin complexion.
Glutathione protects cells from oxidative stress.
These injections also address aging signs and offer youthful and glowing skin.
This treatment improves skin tone and thus boosts self-image
Dark spots and pigmentation may produce negative emotions such as stress and depression; this procedure abolishes these negative emotions by removing dark spots.
It creates positive energy and improves self-confidence.
Why Glutathione Injections in Islamabad?
Over the years, Glutathione injections have gained popularity because of their skin-glowing effects. These injections inhibit the growth of melanin pigment, which is the primary cause of dark spots and hyperpigmentation. By reducing melanin, these injections treat these skin conditions on the one hand, and on the other, they whiten the skin, improve skin texture and glow, and also promote positive self-image.
Are You A Suitable Candidate?
If you are experiencing dark spots, wrinkles, melasma
If you have a good health and do not have any serious medical condition
If you understand its implications and have realistic expectations
If you have consulted with a professional
If you are ready to adhere to postoperative instructions
Then, you are a suitable candidate to rejuvenate your skin via this cosmetic procedure.
The Cost of Skin Whitening Injections in Islamabad:
Generally, the price of these injections ranges from PKR 15,000 to PKR 45,000. But it may change based on the number of sessions, quality, and surgeon's expertise.
Postoperative Measures:
Avoid touching or rubbing the injected area to avoid infection
Do not apply makeup or other skin care products on the treated area
Comply with all given instructions to avail maximum results
If you feel any unexpected side effects, inform your practitioner
The Bottom Line:
Glutathione is a powerful antioxidant that our body produces naturally. This antioxidant maintains cellular health and reduces melanin pigment, which darkens our skin. Glutathione injections in Islamabad rejuvenate the skin texture and complexion and offer a more youthful and desired appearance by removing dark spots and wrinkles.
SKN Cosmetics Islamabad is a renowned aesthetic clinic that offers a wide range of cosmetic treatments to add to your glow and improve your self-image and overall personality. If you are tired of wrinkles and dark spots, then book your slot at SKN Cosmetics Islamabad to treat them through glutathione injections.