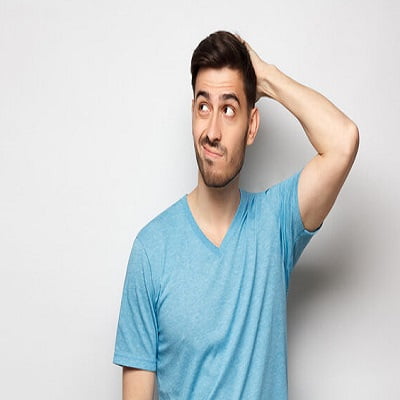 Generally, people who lose their hair are a big problem nowadays. They get hair transplantation and think that their hair will grow on its own. No, it is wrong if you have such scenarios in your mind because a hair transplant requires a lot of care in the healing period. That is why you need to find a surgeon who will recommend you a suitable treatment and prescribe you aftercare instructions. 
Now, you may think about What Should You Avoid After a Hair Transplant so, read this blog post where you will get all information related to hair transplantation and its aftercare. Keep reading! 
What Is a Hair Transplant?
According to SKN cosmetics, hair transplantation is used to perform for those who lose their hair due to heredity, alopecia or poor health. A treatment that is used to perform by extracting hair from a healthy donor site and placing them on bald areas is known as hair transplantation. There are two types of methods, one is FUE – Follicular unit extraction and the other one is FUT – Follicular unit transplantation. Both methods are effective and provide you with long-lasting results. 
However, your surgeon will recommend you a suitable method according to your hair loss condition and suitability. So, if you want to get effective and successful hair transplantation then choose a reputable clinic and experienced surgeon. 
How Does It Work?
On the day of treatment, the procedure will be done at the clinic by an experienced surgeon and under local anesthesia. The surgeon will examine the healthy donor side and mark the recipient area for inserting the follicle units. 
So, if the method is FUE then the first step is to extract healthy hair follicle units and insert them on empty spots of bald. If the method is FUT then the surgeon will extract the strip behind your scalp and insert it on the treating areas. It will work slightly but you will get amazing results after time.   
The Results:
The results of the Best hair transplant treatments are effective, long-lasting and miraculous. Once the hair grows, you will have it for a lifetime. Otherwise, it depends on person to person and the expertise of the hair specialist. Moreover, the hair will start to grow after 2 to 3 months of the treatment and after 9 to 12 months, you will get complete outcomes. However, care is necessary during the healing process otherwise, it will get worse. 
What To Avoid After a Hair Transplant?
According to our experts, when the procedure is done your surgeon will recommend you post-care instructions according to your treatment type and your health condition. So, the question is What Should You Avoid After a Hair Transplant, the instructions are mentioned below: 
It is better to not drive on your own after the treatment.

 

Do not go out in the direct sunlight for a few days after the transplantation.

 

Avoid using blood thinners as they will slow down the recovery process.

 

Better to sleep on the opposite side of the treated area, it may affect your transplanted follicles.

 

For 48 hours, do not take shower and rub or stretch the treated area.

 

You cannot be able to dye your hair after a few weeks of transplantation.

 

Do not forget to drink water, keep yourself hydrated.

 

Avoid smoking or drinking alcoholic drinks.

 

Strictly not allowed to person physical activities which cause sweating.

 

Do not use chemical or hair products on the scalp.

 

If you feel any pain, immediately inform your surgeon.  

 
Therefore, these are the common don'ts of hair transplanting treatment that every candidate must know before doing anything after the surgery. Moreover, your surgeon can prescribe more caring tips according to your condition. 
All Summed Up!
Therefore, a hair transplant is a surgery that places hair follicles from one place to another place of the scalp. The surgery will be successful if you take good care of your treated area. So, the aftercare instructions are important to follow during your healing period. Moreover, if you want to know more about these instructions then you can contact us or visit our clinic SKN cosmetics Islamabad. We are here to give you every helpful tip according to your surgery.