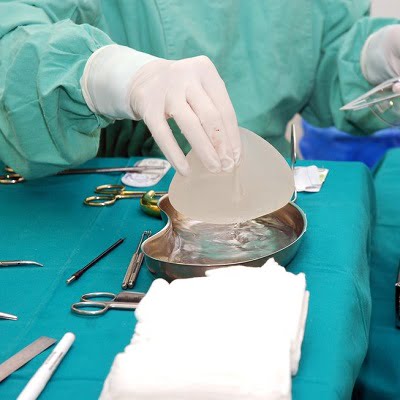 Who doesn't love having the perfect body and picture-perfect figure? Studies show that women all around the world spend a hefty amount of their monthly income on getting body modifications and maintaining their looks to last a lifetime. However, there is also a majority of women who get body modifications not to enhance their physique, but to reduce certain portions of it. This not only includes their body weight, but also other aspects such as reducing their bosom.
Studies show that over 90 thousand women worldwide get this procedure done to help them live a normal life. But Which Surgery is best for Breast Reduction in Islamabad, Pakistan? SKN Cosmetics offers state-of-the-art technology and surgical techniques that ensure that the extra weight is lifted off of certain women's chests
What is Breast Reduction Surgery?
This cosmetic procedure is performed to reduce the breast size of the patient to a more suitable size. Most women have a bosom that s bigger than what their bodies can handle, making it hard for them to have a normal functioning life. But before you get reduction surgery, please do consult with your doctor first and then get into the treatment. This procedure will help bring your body proportions to an aesthetically pleasing size by removing any extra fat tissue that can cause sagging or even elongated breasts.
How is it performed?
The surgery is not that complicated and only takes around 3 to 4 hours to perform. The procedure does not require a night's stay and you can go home the same day. The procedure is as follows:
The surgeon will mark the areas and examine how much breast tissue has to be removed

You will then be put under general anesthesia and the surgery will commence.

The doctor will make an incision in your chest area depending on the procedure option.

He will carefully remove the extra breast tissue and skin and rearrange the rest of your chest tissue.

The surgeon will stitch up the chest area and bandage it.

You will be good to go home after the procedure is done.
Which surgery is Best For Breast Reduction in Islamabad?
The Best Surgery for Breast Reduction in Islamabad, Pakistan can easily be availed at SKN Cosmetics Surgery Clinic. There are around 3 options for getting this invasive procedure done and they are described as follows:
Liposuction
Liposuction takes less time to perform and leaves minimal scarring. The recovery period of this option is also short and the results are long-lasting. The only downside to this option is that only a small amount of fatty tissue is removed from the breast, making the cup size only go down one size. So it is only effective if you want to get a small amount of fat removed.
Vertical Surgery
This option is for those patients who have visible sagging and want a dramatic reduction in their chest size. The doctor will make two cuts around the nipples and down the areola. This allows the cosmetologist to easily remove the extra tissue while also giving the breasts a little lift. This option leaves little scarring but they can easily be hidden.
Inverted-T Surgery
Lastly, this option is performed by making 3 cuts around different areas on the breast which allows the maximum amount of tissue to be removed. The scarring left behind by this option fades away in a year or so and can be easily hidden with clothing.
Depending on what results from you require and how big of a change you want to get, you can pick any of these reduction surgeries. They all serve different purposes and you should consult a doctor about which one to pick.
What are the Exclusion Criteria for Reduction Surgery?
The following criteria need to be followed by the patients if they wish to have a reduction surgery:
Individuals who are under 18 or if you are over 60 years old

people who have any blood infections

individuals who are suffering from any chronic diseases including  diabetes or cancer

patients who smoke cigarettes

patients who are avid alcohol consumers

If the doctor has previously prescribed you blood thinners

If you are overweight

If your cup size is under E

If your diet is unhealthy

If you are not facing any health concerns such as back and shoulder problem

If you don't have any issues playing heavy sports
Is Breast Reduction Surgery Beneficial?
Women get this procedure done mainly because of health concerns and not for aesthetic purposes. Following are some benefits of breast reduction surgery:
You will no longer have back problems.
Your chest will look more youthful and more firm.
Your overall figure will look more proportioned.
Your bras and clothes will fit you better.
Get Assigned Today!
Getting surgery for breast reduction should be done immediately as it can lead to chronic back pain. So sign up today and get a free consultation session with our doctors and lift all the extra burden from your shoulders for good!