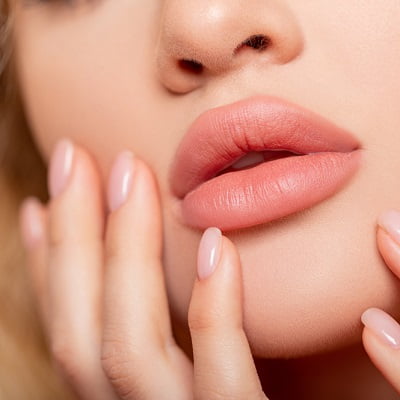 Fuller and symmetrical lips augment the charm of an individual's personality and improve facial appearance. Furthermore, they also beautify the aesthetics of a captivating smile and create an aesthetically pleasing appearance. Sometimes, we have to choose a treatment to refine the symmetry and appearance of lips. Lip fillers in Islamabad add volume, creating fuller, more seductive and symmetrical lips. 
A couple of people reported that their results were not satisfactory, as they experienced unevenness after getting fillers to augment their lips. This sort of result disheartens people and they further avoid considering such treatments. This is not the intended outcome. Keep reading it to get complete information about this procedure and its possible outcomes.
Lip Fillers: Ins And Outs
The loss of collagen, the aging factor, poor skin care, and dehydration alter the shape and symmetry of lips. Sagging lips reduce the brightness and glow of a personality and also damage facial appearance. Lip fillers are basically a type of fillers that have been specifically designed to improve the volume, size and shape of lips. This cosmetic procedure enhances the definition, plumpness and elegance of lips. Normally, hyaluronic acid is used in these fillers to improve the symmetry of lips.
Top Benefits Of This Procedure:
Refine the appearance and attractiveness of lips

Augment the beauty and attractiveness

Adds volume and plumpness and improves the appearance

Corrects the symmetry of lips and creates a fuller appearance

Reduces the appearance of wrinkles and fine lines

Offers natural-looking results and rejuvenates your personality

Makes individuals confident by improving their personalities

Provides desired results and a contoured appearance
Would My Lips Look Uneven After Filler?
Some people do not get their calculated results mainly because of their initial negligence: choosing an inexperienced professional. This creates concerns in many people. The truth is lip filler is performed to improve the symmetry, unevenness and overall definition of lips. If you get this treatment from an experienced professional or a reputable clinic, then you will experience the glorifying results that it produces by yourself. Always get this treatment from a highly skilled and experienced professional to get your desired results.
You can choose SKN Cosmetics to recreate the symmetry and definition of your lips. This is one of the best clinics in this locality. Its team of experts is highly professional and believes in providing satisfactory results. People who have got lip fillers from here are satisfied and also recommend others to visit this clinic. 
If you get this procedure, you may observe swelling. It may alter initial results. But swelling and bruising do not last long, and in a matter of a few days, you will observe better results.
How Much Does This Treatment Cost?
The cost of lip fillers in Islamabad normally relies on an individual's specific needs. Furthermore, factors such as the type of fillers, available facilities, the clinic's location and the experience of a surgeon. It is advised to choose a skilled professional to get this treatment and do not pay much heed to the cost factors. Though they are important, your primary purpose is to get satisfactory results.
Summing Up:
Lips fillers in Islamabad improve the definition and symmetry of lips. This cosmetic procedure does not cause any harm to the skin as it is a non-invasive technique that adds volume to the lips and improves the plumpness of lips. Some people might not get their desired results mainly because of their decisions. But if a skilled professional performs this procedure, he reduces the risks of unevenness and provides natural-looking and satisfactory results.
Schedule your appointment at SKN Cosmetics Islamabad if you want to avoid negative effects and realize your desired results. We hold initial consultations to assist our patients in their decision-making. Visit our clinic and get a consultation session.
FAQS:
Is it normal for your lips to look uneven after filler?
You may experience swelling after getting a filler treatment. Swelling may change the obtained shape and definition. It evaporates in a matter of a few days. So, don't worry; the effects of swelling will also be eliminated once it disappears.
How long are lips lumpy after lip fillers in Islamabad?
This is not a long-lasting treatment. It offers temporary results. The redefined appearance of your lips does not last forever and remains for 3 to 4 weeks. You may get further sessions afterward.
Do men find filled lips attractive?
Though topics related to beauty and attraction are highly subjective. Normally, men are attracted to fuller and properly defined lips.