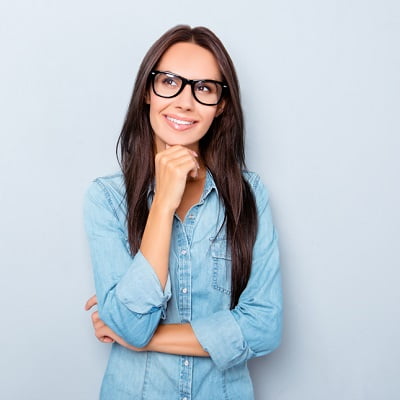 To have growing hair under the arms can make an embarrassing moment, especially for any woman. Other hair removing methods like shaving, waxing or hair removal creams can make the skin darker, dry and cause pain. Moreover, these methods require a lot of time and they cost you every month. What if you get a long term solution? Advanced cosmetic procedure – laser therapy is the effective and safest solution that will save your money and time.
Now you may need to know that How many sessions for laser hair removal underarms. In this blog post, you will learn all about its working, benefits, results and efficiency of treatment. So, keep reading!
What is laser hair removal treatment?
A non-invasive procedure that is used to perform for destroying the hair follicle under the skin is known as laser therapy. It can be used for different body parts as well, every skin type and is consistent for every man and woman. Your laser practitioner will examine your condition and prescribed you this treatment in several sessions. This laser treatment isn't a one-time process as it requires maintenance sitting. Once you permanently remove the growth, it will give you a long-term outcome.
How does it work?
According to skn cosmetics, the practitioner will numb the area and start the procedure with a beam of light that targets the upper layer of skin. The light will emit into the follicle that will destroy the root of the hair. After that, the practitioner will apply the cooling gel for making it less discomfort.
However, it may take 15 to 30 minutes duration and you can go home after the procedure. Moreover, you may need multiple sessions for the complete removal of hair. The next session will be performed after 6 o 8 months or it depends on your growth.
How many sessions does it require for underarms?
Mostly, the session requirements for armpits vary from person to person because everyone doesn't have the same hair texture or growth factor. It would be best if you consult with your practitioner and they will let you know about the number of sessions according to your condition.
Normally, it requires 3 to 4 sessions for achieving the desired results. This number of sessions will be effective and workable for your hair removal under the arms.
What to expect in results
In the initial consultation session, your practitioner will let you know How many sessions for laser hair removal underarms. After following the prescription of your practitioner, you will get effective, satisfying and immediate results. Also, results depend upon the performance of your practitioner. So, always choose the expert who performs your treatment accurately and provides you with results long-lasting.
Major benefits
There are a lot of benefits to those people who choose laser treatments without any other option. However, major benefits of laser hair removal for armpits are mentioned below:
You will get long-lasting, satisfying and effective results that will save your time and money for choosing other hair removal methods.
It will make your skin texture soft and smooth, if you have dark underarms skin then it will also remove the dark pigmentation without any complication.
There are no major risks or side effects in it until it's in good hands. It will improve your quality of life and make your self-image more attractive.
Is it safe and effective for underarms?
Due to the new inventory of cosmetic treatments that are performed by advanced techniques and tools, laser treatment is a way more effective and safest option that anyone can choose. The only thing you need to focus on is choosing a professional practitioner who knows how to move the laser beam on your skin and how to treat it accurately. So, don't be worried about it, you can ask anything related to this treatment before considering it.
All summed up!
Therefore, if you are tired of shaving or waxing your underarms every week to every month, give a chance to laser therapy that will give you long-lasting and amazing results without having pain or complications. Feel free to consult us for a better and reasonable cost-ranging treatment. We are here to give you a memorable experience!