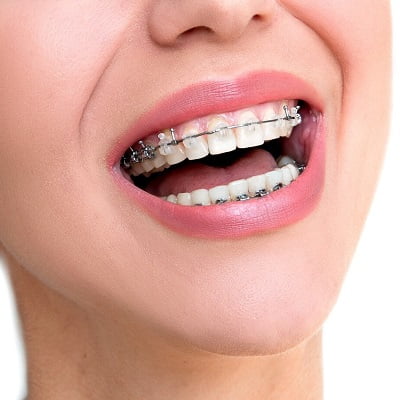 For the alignment and correctness of teeth or want to reshape them, many people prefer to have braces. There are several types of orthodontics treatments that can solve your problem according to your desire. An effective treatment is known as Damon Braces System in Islamabad, Rawalpindi & Pakistan that allows the wire of braces to move freely without any pressure. These types of braces are different as compare to the traditional ones. It reduces friction and improves oral hygiene by eliminating elastic ties.
What is the Damon Braces System?
Damon braces are known as the self-ligating method used to make straight teeth alignment. It allows more freedom to adjust and reduce friction. Moreover, they are easily getting clean and are less painful than regular braces. This type of braces need only a few clinical visits and it can be useful for Overcrowding and Crooked teeth as well. Few types of Damon braces are mentioned below:
Damon system in metal braces.
Damon system in Clear braces.
Damon system braces in color.
So, these are the types of Damon system where you can choose a suitable choice for your teeth and where you feel perfect.
The Outcomes:
According to SKN cosmetics, the results of Damon braces are effective and obtained within 6 to 8 months. The treatment will give miraculous and impressive outcomes that our clients get satisfied with. The results also depend on person to person, some of them obtained the results with five months and some of them obtained in eight months or after that. Before and after photographs are required to show the satisfying outcomes.
The Benefits:
There are a lot of benefits of the Damon Braces System in Islamabad, Rawalpindi & Pakistan. A few of them are as follows:
Your smile will look complete.
Better facial balance.
It will be smoother to cheek contours
Decrease the dark triangles at mouth corners.
Enhanced youthful appearance.
No pain and less discomfort.
Self-ligating braces and less invisible.
Fastest treatment.
Before the Procedure:
For the Damon braces system, a candidate should require to visit the clinic for the initial session where your orthodontist will review the alignment of your teeth and recommend a suitable solution. After that, an orthodontist will plan the procedure and required a few tests like:
X-rays.
The Photographs.
An impression will be made.
When you come for a first visit, the orthodontist will tell you all about the procedural steps and what you have to do after the treatment.
During The Procedure:
On the day of treatment, your practitioner will perform a few steps to place your braces and there will be not required for extraction of any healthy teeth for placing braces. These steps are:
Teeth will be cleaned and polish first.
Cement is used to fix the brackets and excess cement will be removed.
Archwires are placed to reshape and realign the teeth.
The braces will be placed according to your desired look.
It is already known, these are self-ligating which means these will use a slide mechanism that will be attached wires to the brackets. However, brackets will move gently.
Aftercare:
The aftercare is necessary to follow after placing the braces. A candidate may have to wear a retainer at night time same as other braces. It will depend on your practitioner that what he/she will recommend you to follow. No other specific aftercare instructions are prescribed but the common one will be suggested by an orthodontist. These are:
Brush your teeth twice a day.
Clean your teeth after a meal so that's how no food particles will be stuck.
Schedule yours after sessions with your practitioner.
 About Cost:
Since it is a cosmetic procedure so no insurance company will cover it. There are a few factors that can affect the price rates of the procedure:
Condition Complexity of alignment.
Location and reputation of the clinic.
Experienced practitioner fee.
Aftercare retainers if suggested to wear.
Further, if someone wants to know more about treatment cost and affected factors then feel free to contact us. Our team will provide helpful details.
 Schedule An Appointment With Us!
Making your smile more attractive and impressive through a trustworthy clinic then don't hesitate to consult SKN cosmetics for Damon Braces System in Islamabad, Rawalpindi & Pakistan. We are here to provide you with effective treatment and deliver long-lasting results.