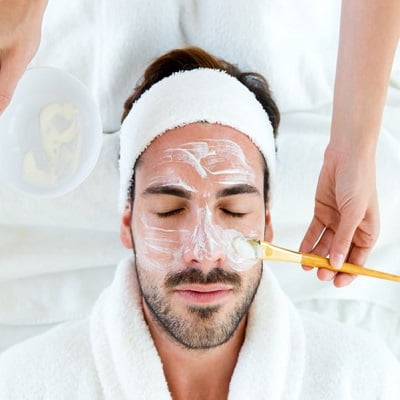 Skin is the most sensitive and important organ of the human body. It requires a lot of care internally and externally. Somehow, there are some people who don't care about their skin due to their busy life routine or atmospheric effects. Most people experience skin issues and they can treat them by themselves.
So, if you want to fix your skin issues then you need to read this blog post where we are going to cover all information about Skin specialists in Islamabad. So, keep reading!
About a Skin Specialist:
A person who specializes in dermatology and deals with the different types of skins issues and disordering of skin is known as a Skin Specialist. They don't only fix skin issues but also can give guidance for skincare, diet for glowing skin and many other concerns. If the person requires proper treatment then skin practitioners also perform your procedure accurately and successfully.
An experienced Skin Specialist can treat over 20 thousand skin issues and problems. It requires a license, 4 years medical degree and 4 years residency. So, don't worry, the expert specialist will always understand your problem and recommend you an effective and suitable skin treatment.
What Does a Skin Specialist Do?
Generally, the skin specialist deals with different skin issues and they examine the condition of the candidate and recommend a suitable treatment option. The main skin disease and problems are Acne, Eczema, Herpes Zoster, Sun Burn, Rosacea and many other skin problems.
These problems can be permanent or temporary but it is necessary to talk with your skin specialist. The skin experts are well known about all the diseases and they are the only best option who can tell you all about these concerns and suitable treatments according to your skin type and concerns.
Reasons For Looking For a Skin Specialist:
According to SKN cosmetics, there are hundreds of patients who suffer from different skin issues. For example: to treat various skin problems, to make cosmetics improvements to candidate's skin and to diagnose certain problems. Some common reasons to choose a skin specialist are mentioned below:
If anyone spots a mole that changes size and shape.
To get rid of unwanted pimples and acne treatment from the face or other areas.
For Acne and acne scars that are not going away.
If you have dry skin or oily skin.
To have a rough patch on the body.
Skin allergies and sunspots on the body.
What To See Before Choosing a Skin Specialist?
Everyone needs an expert person who can perform their treatment well and guide them with the best. However, it is necessary to search for the best and most experienced skin specialist before deciding on someone. However, there are a few points that are important to consider before choosing the best Skin Specialist in Islamabad. Such as a specialist should be:
Experienced and Expert.
Qualified and Certified.
He/she should have expertise.
Previous history of successful treatments.
Have knowledge about different conditions.
Therefore, these points can be searched on the official websites of an expert skin specialist or if someone closer to you can suggest you. So, you can visit our clinic for an initial consultation and you will know about the specialist.
Consultation Fee at SKN Cosmetics in Islamabad:
Generally, the consultation fees at SKN Cosmetics for Skin specialists in Islamabad are range from 2,000 PKR to 3,000 PKR. Also, there are a few factors that will consider when you consult with your skin specialist. However, these factors are mentioned below:
Skin Specialist's Fee.
The reputation of the clinic according to the area.
Further consultation sessions.
Condition of the skin
Other supporting charges.
Additionally, if anyone wants to know more about cost-related queries then you can talk to our specialist directly. You will get helpful information and suggestions so you can easily take a decision.
Book An Appointment With Us!
Therefore, if you want to consult the best skin specialist in Islamabad then feel free to visit SKN cosmetics where you will find expert and experienced skin doctors. As well as, they will examine your skin condition and recommend you a suitable treatment according to your concerns and in a reasonable cost range. We are looking forward to you!