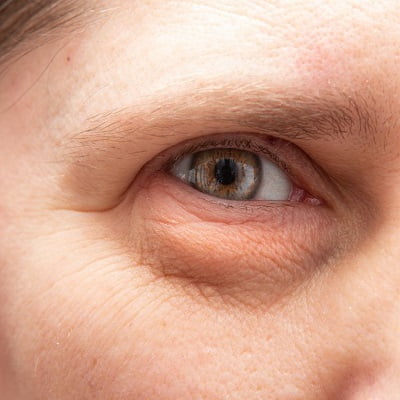 As we age, the fatty tissue around our eyes protrudes more and more. It can age you more quickly and is brought on by a number of things, such as lifestyle decisions and family history. You can make several at-home treatments for eye bags, such as massaging your eyes, switching up how you sleep and drinking enough water. All of these solutions are temporary fixes, though. However, skn cosmetic is offering an amazing treatment known as eye bag removal surgery. There are specific
There are specific 5 things you must know about eye bag removal before considering the surgery. You can visit SKN cosmetic clinic for more details.
, so it will be easy to consider this option.
In this blog post, you will learn about eye bag removal surgery, a few important things about the surgery, and some details. So, read the following information carefully.
An Overview:
Men and women of all ages can overcome the unavoidable indications of skin aging above, below, and around the eyes with the use of an eye bag removal. It is often carried out to give eyes a brighter, younger appearance. The main goals of the procedure are to eliminate or reposition fat and to resurface loose, lined, creepy skin that can be brought on by sun exposure and the aging process.
A successful blepharoplasty procedure will produce a brighter, fresher, younger-looking eye area and enhance the appearance of the entire face without leaving overt evidence of surgery.
Things You Must Know Related To Eye Bag Removal:
Generally, there are several things that a person who is considering this treatment must know. Anyhow, some specific 5 things you must know about eye bag removal are mentioned below.
1.     Successful Long Lasting Results
The most important thing you should know about the eye bag removal treatment is that it will give long-lasting, successful, amazing results. You don't have to get maintenance sessions because it is one-time surgery. Also, choosing an experienced surgeon who can perform your treatment accurately is necessary because performance matters a lot.
2.     Minimal Recovery Period
It will take only a few weeks or months to get recover properly. The recovery period may vary from person to person; the one who takes good care will heal the treated area soon; otherwise, it takes time. You may experience swelling, bruising, or discomfort as your eyes may get sensitive and dry. During this period, you have to follow the prescribed aftercare instructions and use recommended medications for better results and quick healing.
3.     Suitable For Both Men And Women
Having eye bags doesn't only experience by a specific gender. It can appear on anyone or at any age. So the treatment is suitable for both men and women. But it is important that the candidate must be above 18 age and must be healthy physically and mentally. Otherwise, you can consult the surgeon to know the eligibility for other effective cosmetic treatments.
4.     Multiple Perks Of The Surgery
There are countless benefits of cosmetic surgery – eye bag removal surgery. Some common and major benefits are listed below
The effects will last for more than ten years.
Quick and safe performance.
Improves the appearance of your eyes.
No scarring, major side effects, or complications.
Minimal recovery period.
Reduce aging signs.
Enhance the beauty of the face.
5.     Affordable Treatment
If you get non-invasive eye bag removal treatments or use topical creams, then it will cost you too much. But if you choose this surgery, so you have to pay only one time and get effective outcomes. SKN cosmetic offers reasonable cost ranges and focuses on quality work.
All Summed Up!
Therefore, these are the common facts that you must know if you are going to consider the treatment for eye bag removal. Still, if you want to know more or if anything is confusing, then feel free to consult SKN cosmetic clinic Islamabad and discuss your concerns with our experts.